You'll find that the clubhouse at Hornsea Golf Club is the ideal place to relax, celebrate - or perhaps even recuperate! You can enjoy good food and a wonderful range of beers, spirits and soft drinks. The ideal venue for corporate clients and golf societies, the clubhouse offers great hospitality for away-days, wedding receptions, corporate events or private functions, including celebrations of any kind.
Our various packages are designed to suit all budgets and we are happy to discuss your specific requirements, whatever they might be, at any time. Flexibility, value for money and attention to detail are all important to us and you will find our staff friendly and efficient at all times. Please don't hesitate to contact us at any time if you require further information about our golf or hospitality services - including corporate services, society days, weddings or memberships.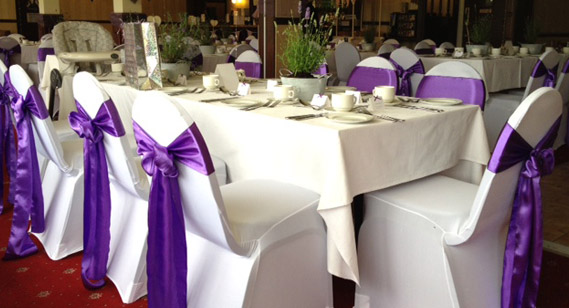 Restaurant
Members and visitors are invited to enjoy the welcoming atmosphere of the Club Lounge, Rolston Bar and Restaurant at Hornsea Golf Club, for drinks, snacks, lunches or "a la carte" dinners.
We cater for parties of all sizes up to 150 people with our buffets and set meals.
If you are looking to arrange a special event, wedding, birthday, anniversary, christening or retirement in Hornsea, we can take the headache out of your planning. Steward Emma or Jonny Hanson, will be happy to discuss your requirements to help make your celebrations memorable.
Food, music, dance floor, entertainment and table décor are all tailored to your individual requirements, with various options to suit your budget. Contact Emma or Jonny Hanson on 01964 532020 for enquiries.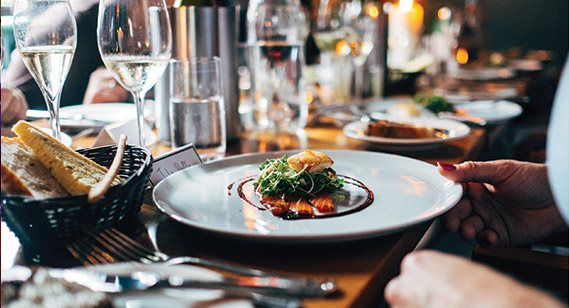 The Rolston Bar
The Rolston Bar at Hornsea Golf Club is open to both members and the public. We are ready to extend a warm welcome to anyone wishing to relax in the Bar. With Sky TV showing on a 55 and 50 inch screen, darts and snooker, we hope to show and offer sport to all. Drinks and snacks are available at pub prices.
Come along and enjoy the relaxed atmosphere in the Rolston Bar.
Contact Us
Hornsea Golf Club Limited
Rolston Road
Hornsea
East Yorkshire
HU18 1XG